Giving Up a Career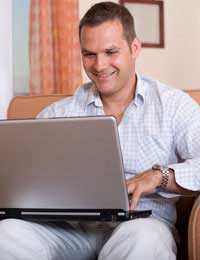 It can be a funny thing, a job. The need to earn a living means work is a necessity for most, but given the option plenty of people would ditch their job in favour of a life of freedom. Strangely, however, those in the fortunate position to be able to retire early often find themselves missing the work they were so keen to leave behind.
No matter how a man feels about his job, he is likely to miss at least some aspects of it when he gives up work to become a househusband. Those who love their job will suffer most, but even those who hand in their resignation with a broad grin on their face will, at times, fondly reminisce about fun times at the office.
The social isolation is by far the hardest part of adjusting to the new role. Something as simple as adult conversation, an everyday part of life taken for granted by a paid employee, is no longer there. The opportunity to chat over the photocopier or go out for lunch and share troubles has gone.
Adult Conversation
There are, of course, still times when a househusband will have the luxury of adult conversation. Perhaps it will be on a trip to the shops, the library, the swimming pool or the local parent and toddler group, but, whatever the backdrop, the chat will inevitably turn to the minutiae of looking after children.
It is incredible how a househusband's range of conversational topics shrinks as his waking hours are taken up with changing nappies and washing bibs. Also, any friend a househusband happens to meet while out and about during the day will probably be a fellow child carer, be it a man or a woman, as all his other friends will be at work. To top it all, only half a househusband's attention will be on the conversation itself, as the rest will be taken up keeping an eye on his children.
Boredom is another issue some househusbands can face having ditched their job. There is, of course, plenty of work to be done as a househusband, but the tasks are, in the main, mundane and repetitive. Even the jobs that wouldn't feature on a school leaver's wish list would, at times, offer more variety.
Househusband Jobs
The solution to this problem is to remember that the boring jobs won't last forever. Before long the children will be toilet trained, able to feed themselves and off to school, freeing up time for the househusband to return to work as his heart - or wallet - desires. Instead of dwelling on it, try to power through the boring jobs and focus on enjoying time with the child.
A man's self-esteem can also take a bit of a hit when he gives up his job to become a househusband. That's because of the low status society attaches to the role of househusband, but, in fact, the role is worthy of a far higher status - just ask any of the millions of housewives doing a similar job.
You might also like...