Do You Need That Second Car?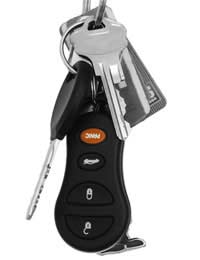 Keeping a car on the road is an expensive business, so any family running two cars can be left counting the cost. Britons love their cars and despite congested roads and higher running costs, the number of cars in the UK continues to rise.
According to the RAC, there were 27.8million cars on Britain's roads in 2007, an increase of around 25 per cent since 1997. Three-quarters of all households have access to a car and a third have access to two or more cars. The school run has become more popular too, with 43 per cent of children aged between five and 10 years old travelling to school by car, compared to 38 per cent in 1997.
Associated costs are on the increase as well. Research by Consumer Intelligence found the average car insurance premium had climbed to £486.43 in July 2007, while £290 per car is spent each year on servicing. By the start of May 2008, average fuel costs had risen to 110.5 pence per litre for petrol and 120.8 pence per litre for diesel. That meant the average motorist - covering 10,000 miles in a petrol-powered Ford Focus - was spending around £1,400 annually on fuel.
The Rising Costs of Running a Car
When road tax, the cost of buying the car and depreciation are taken into account, the annual costs reach thousands of pounds. Many new parents are on a tight budget, especially if one has given up work to care for the infant. Those running two cars may need to rethink.
When both parents are working, there are plenty of legitimate reasons to have two cars. Perhaps each parent requires a car to commute and public transport may be too infrequent, expensive and unreliable to be a viable alternative.
A stay-at-home dad changes things, however. Two cars are no longer needed for commuting, and it may be possible for a househusband to drop his partner at work and collect her at the end of the day. If that is not feasible, and the working mum needs access to the car, a househusband should take a close look at the alternatives.
Try Public Transport
Calculate how many trips will have to be made on a weekly basis, and whether or not it is practical to use public transport. The thought of struggling with an infant in a pushchair and bags of shopping is not an appealing one, but many members of the public are happy to assist a parent and bus drivers will be understanding.
If there are a good selection of shops nearby, consider walking. Britons tend to be over-reliant on cars. In 2007, four out of five drivers admitted to the RAC that they would find it very difficult to adjust their lifestyle to being without a car and eight per cent revealed they did not walk anywhere, but househusbands should be willing to buck the trend.
Take a Taxi
Taxis are another alternative worthy of consideration. Although at first glance fares may seem too expensive, if the number of trips is limited, getting in a taxi now and again will work out far cheaper than running a second car.
Stay-at-home dads can take advantage of supermarket opening hours too. Many are open late into the night, or even through the night, and dads can go shopping while the baby sleeps as long as his partner is at home with the child. Most supermarkets and many other stores offer the option to buy goods online now too, and this can represent good value even once the delivery charge is taken into account.
You might also like...