Questionnaire: How Much Can Small Sacrifices Save You?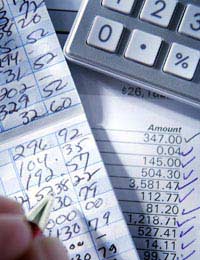 Young couples can be terrified by the thought of finding enough money to raise a child. Even in the early stages, there is so much to be bought – nappies, bibs, clothes, cot, nursery furniture, pushchair, car seat, cot sheets, towels, food, wipes and toys. The list seems endless and the cost can run into thousands of pounds very quickly.
Take Our Questionnaire
Often the only answer is to make personal sacrifices to cut costs and keep the bank balance in the black. But some lifestyle choices can save a small fortune, making it easier to find the money needed. Try our quiz to see how much you could save, and remember that there may be some additional costs – such as popcorn at the cinema or a football programme and half-time pie at the match – that are not taken into account.
Questionnaire
1 – The father-to-be is a smoker and goes through a packet of 20 cigarettes a day. How much can he save every month by quitting?
2 – The mother-to-be enjoys a night out with the girls every Friday night. How much can she save every month by staying at home?
3 – Once a week the couple have a takeaway meal, choosing between fish and chips, Chinese, Indian and Thai. How much could they save each month by cooking at home?
4 – The couple have two cars but could manage with one. How much could they save each month on running costs by selling one of the cars?
5 – The couple go to the cinema once a week. How much could they save by renting a DVD and watching a film in the house?
6 – The father-to-be is a football fan and buys a season ticket to follow an English Premiership club every year. How much could he save by kicking the football habit?
Answers
1. b. Based on a packet of 20 cigarettes costing £5.45.
2. c. Research in February 2009 found people under 24 spend on average £92.22 on a night out. The cost includes £28.31 on hair, beauty and clothes for going out, £22.39 on drinks, £16.42 on food, £13.23 on transport and £11.87 on entry fees for clubs or gigs.
3. a. Based on a takeaway meal for two costing £8.40 for fish and chips, £9.20 for Chinese, £12.60 for Indian and £15.90 for Thai, and the cost of cooking a meal for two at home being £4.40 on average.
4. c. Based on RAC figures released in October 2008. Please note this figure does not take into account the cost of finance and depreciation.
5. b. Based on two cinema tickets costing £13.10 and a DVD rental costing £3.95.
6. a. Based on the average cost of a mid-priced season ticket to watch a Premier League club in the 2008-09 season.
You might also like...