About Our Site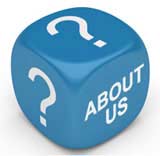 DadAtHome was formed to offer a unique reference point on how to be a stay at home dad.
Stay-at-home dads are not the rare breed they once were. According to the government's Office for National Statistics, there were 189,000 of them in the United Kingdom by the start of 2008. Housewives still outnumber househusbands by almost 11 to 1 in the UK, but the gap is shrinking as more women become the principal or sole earner for their families.
DadAtHome provides a wealth of information and advice for fathers bringing up children. It looks at the financial implications and how to plan a budget, apply for Child Benefit and Child Tax Credit, and set up a Child Trust Fund. There is practical advice on how best to child-proof the home, change nappies and bath babies.
The site investigates ways to cope with babies who cry constantly and gives guidance on what to do if a child has trouble sleeping or is not eating properly. There is also a section devoted to behavioural problems, such as biting and hitting, temper tantrums and sibling rivalry.
Just as importantly, DadAtHome examines ways a dad can find part-time work, keep in touch with his existing friends and find new ones. There is advice on how to maintain a loving relationship with his partner and ensure the working mum has plenty of time with her children.
Our concern was that there was no single UK resource for interesting features and practical advice on this subject.
Our features and articles are written by experts - who have experience, or a particular interest in this area.
Our Background
DadAtHome was founded by John Rowlinson, the founder of PtS.
John, through PtS, is involved in a number of ventures including software and property companies. A percentage of revenue from these activities goes towards funding DadAtHome and a number of similar sites.
Our focus is simply on having experts create the highest quality information possible that is widely read.

Related Articles in the 'Site Information' Category...